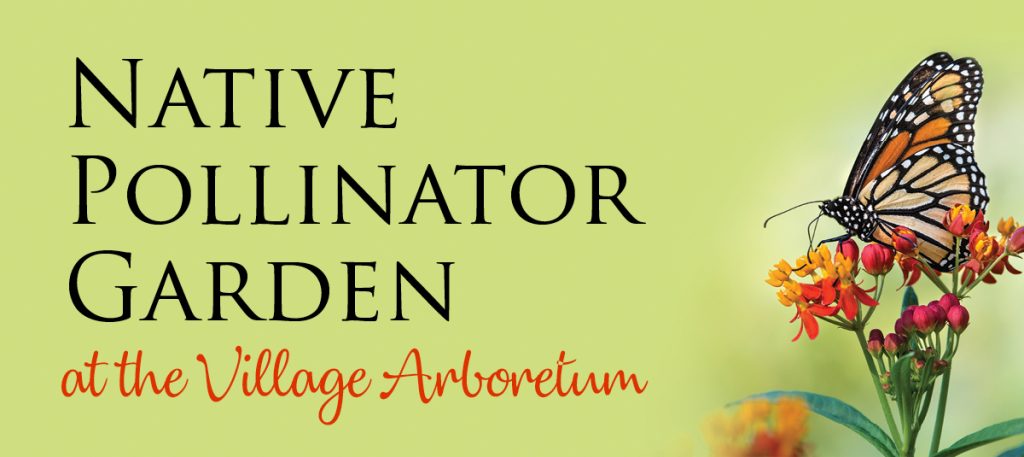 A Haven for Pollinators

The Native Pollinator Garden will attract all kinds of pollinators, from butterflies to moths and bees to birds. It will also play a critical role in the conservation of pollinators, which have been in decline due to loss of habitat and overuse of pesticides. The Native Pollinator Garden will be located on the hillside along Magnolia Road just south of Joyce's Meadow.
A Showcase of Native Plants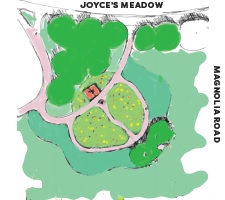 The vision for the Native Pollinator Garden features a variety of native plants, with something blooming spring, summer and fall. It will be a native landscape with a field of native grasses for a border. Once established, little maintenance, and no irrigation, fertilizers, or pesticides will be needed.
A Place to Enjoy Nature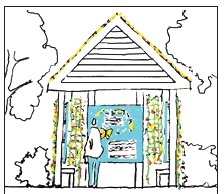 The Pollinator structure will serve as a focal point for the garden. Nestled with the existing trees as a backdrop, this will provide a shade structure for visitors to overlook the garden and view educational signage about the plants and the pollinators. A "perch rock" will provide close viewing of the pollinators and a meandering path will lead through the center of the garden.
Help Make The Native Pollinator Garden A Reality!
The Village Heritage Foundation respectfully requests your
consideration of a donation to the Native Pollinator Garden.
Make checks payable to the
Village Heritage Foundation,
PO Box 398, Pinehurst, NC 283