Lynette Crosby, Beth Stevens and Claudia Watson. 
The Pilot PHOTOS BY TED FITZGERALD
May 25, 2023
Nearly 100 guests enjoyed the Spring Garden Party benefiting the Village Heritage Foundation at Timmel Pavillion at the Village Arboretum, Pinehurst. The gathering included artwork raffles and silent auctions of fresh floral displays donated by local florists and garden shops. Proceeds of the event are directed to the enhancement of the Woodland Garden in the park.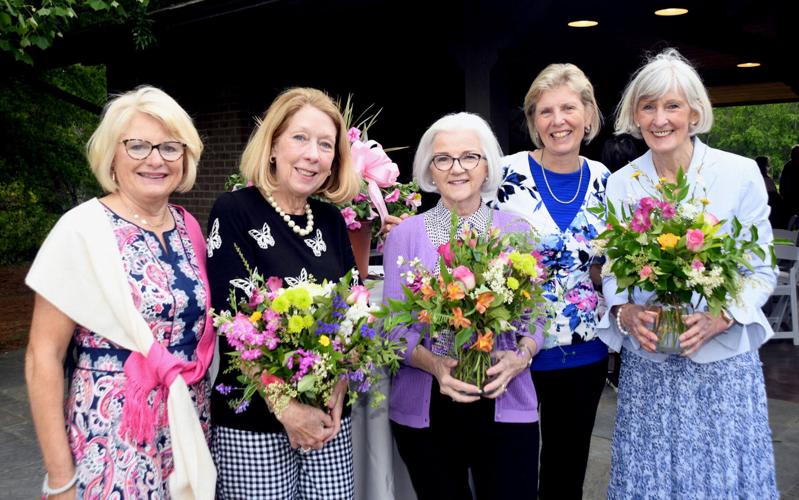 The Village Heritage Foundation Spring Garden Party Committee, from left, Cynthia Strickland, Claudia Watson, Janet Farrell, Beth Stevens and Jane Casnellie.